Recently we are facing issue while exporting in excel format.
It's throwing below error.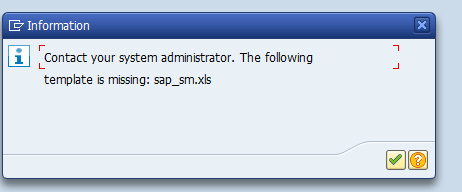 Solution – Run Report in SA38 – BCALV_BDS_IMPORT_SAP_TEMPLATE in DIALOG mode.
The above report will not ask any input & complete in seconds.
Then try again to export the same contents in excel, you will receive an error first time but next time it will solve & export the contents in excel successfully.